IN-STATE REGISTRATION & TITLE
Dealertrack's electronic in-state registration and title solution helps you get deals out the door quickly and easily.

See how in under 75 seconds


Choose your state to learn more about our Registration and Titling solution.
Colorado
Dealertrack Reg&Title 360TM
Coming soon for Colorado dealers - helping electronically register and title vehicles for every customer in every state.
Find Out More
Check out our Registration and Title solutions available today

RegUSA
Learn how you can simplify cross-border deals for every customer, in any state.
Learn More

Accelerated Title
Discover how you can help ensure cash flow on trades with title release in as fast as 4-6 days.
Learn More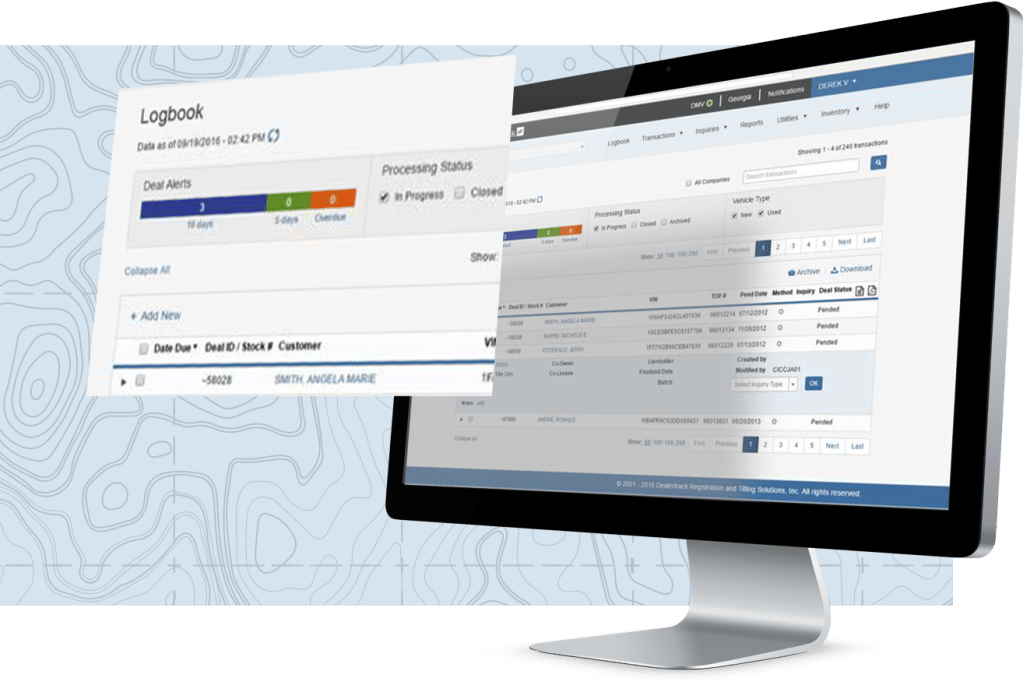 IN-STATE REGISTRATION & TITLE
Dealertrack delivers a user-inspired, innovative solution that enables you to process in-state registration and titling transactions online and in real-time without leaving your office. By reducing both paperwork and processing time, you can manage transactions more efficiently than ever!