Ultimately, the business of cars is the business of people. It's something you may already know, especially if you work at a car dealership. After all, selling cars is about building relationships: the give and take of negotiation, and of establishing a connection between buyer and seller.
It's a fundamental part of a story that starts online and runs through sales, service and operations. It's true even now, as automotive retail moves headlong into an era where technology-driven automation drives fundamental changes in retail operations. Even with changes brought about by the emergence of Millennials, innovation has spurred consumers across generations to adopt an online to in-store approach, and consequently to demand a complete, fast and friendly experience. It's an impact not to be discounted. According to Dealertrack Credit Application Data, their buying power has already grown exponentially: since 2011, their share of the automotive lending market has jumped from 25 percent to 36 percent. Their buying and research habits are also driving change: they start with a broader consideration set, spend more time online (64 percent) and less time at the dealership.*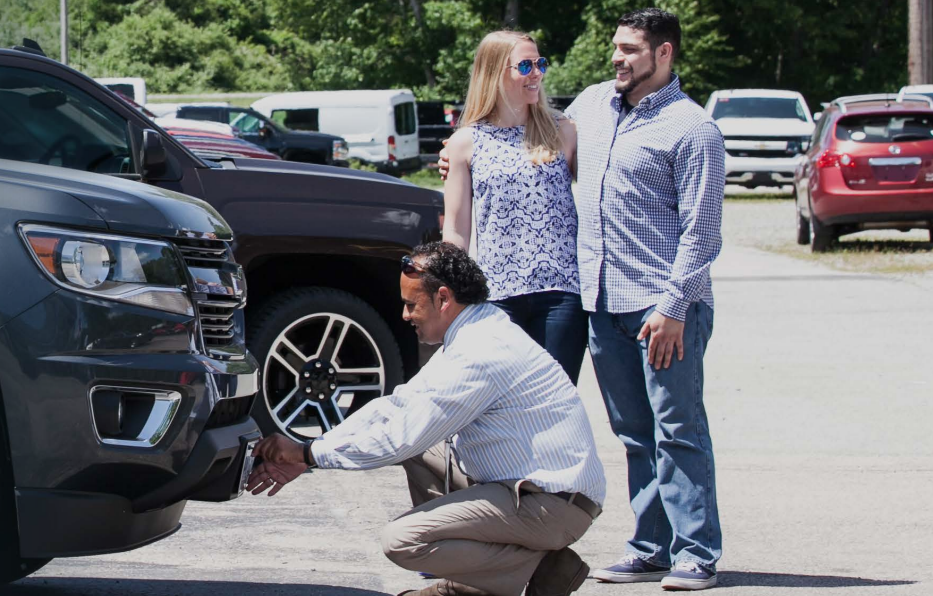 Building a Connected Experience
With all this change and shifting sands, the importance of that connection hasn't wavered because delivering on those expectations is simply more complex than just flipping the switch on the latest technology. That doesn't work. What does work is a connected relationship between technologies that create efficiencies for people to leverage into a better relationship with customers. After all, this is not the business of widgets or washing machines, or any one of the millions of various products that zing their way from online retailer to front porch. This is the car business, and buying a vehicle will always be a significant personal decision.
As a result, this triad of efficiency – technology that powers retail should empower the people who serve the car buyer – must run throughout the complete dealership experience, from before they walk inside to after they drive away. In fact, it's that last step that frequently gets left behind as an afterthought to the process. Yet registering and titling a vehicle is vital to this important process, in that it creates a final and lasting point in the relationship with the car buyer. According to Firas Makhlouf, CIO of Driver's Village Auto Group in New York, the task of registration and titling is one they do not take lightly, because it's bad customer service that can negatively impact CSI for the dealership. It's simply that step that must go right – every time. But mistakes happen. Inaccurate information, a delay in the process…all of the goodwill built by an entire dealership team gets left behind, replaced by that final bad experience.
The Vital Last Handshake
The registration and title of a vehicle may not happen on the sales floor. There's really not an opportunity to add a product to the final contract, such as GAP insurance. That doesn't matter, and it's not the point. The registration and title of a car is the vital last handshake, the turn of the page into the next consumer loyalty phase. To the customer, it's all the same experience. Anything that happens between the time they step inside the showroom to their first service appointment is part of a story the buyer tells their friends and family – one they recount via CSI and other satisfaction indices. Just as the sales and F&I process is designed to streamline the sale of a car, registration and title technology serves a vital role in writing the final chapter in the story that can only be told when technology empowers people to create a positive retail experience. With all the change afoot, some things don't change – and creating that human connection is one of them. The difference is that today, dealerships have more powerful tools to help foster those relationships.
*2017 Cox Automotive Car Buyer's Journey