There's no doubt the way we buy and sell cars is changing. The influence of online tools and mobile technology has made the process faster and more comprehensive, and has split the core steps taken toward purchase into two clear yet connected parts: online, to in-store. As more car shoppers grow comfortable with conducting the initial purchase steps online, their expectations about how those tools are designed–and how they connect to actual dealership operations–is sure to grow and sharpen.
"Today's car shoppers expect digital retail tools on dealership websites. It's really as simple as that," says Ali Mendiola, senior manager of Digital Retailing Solutions at Dealertrack. "They also assume that those tools are connected to the showroom sales process so that the digital tools they use will save time when they go to buy the car."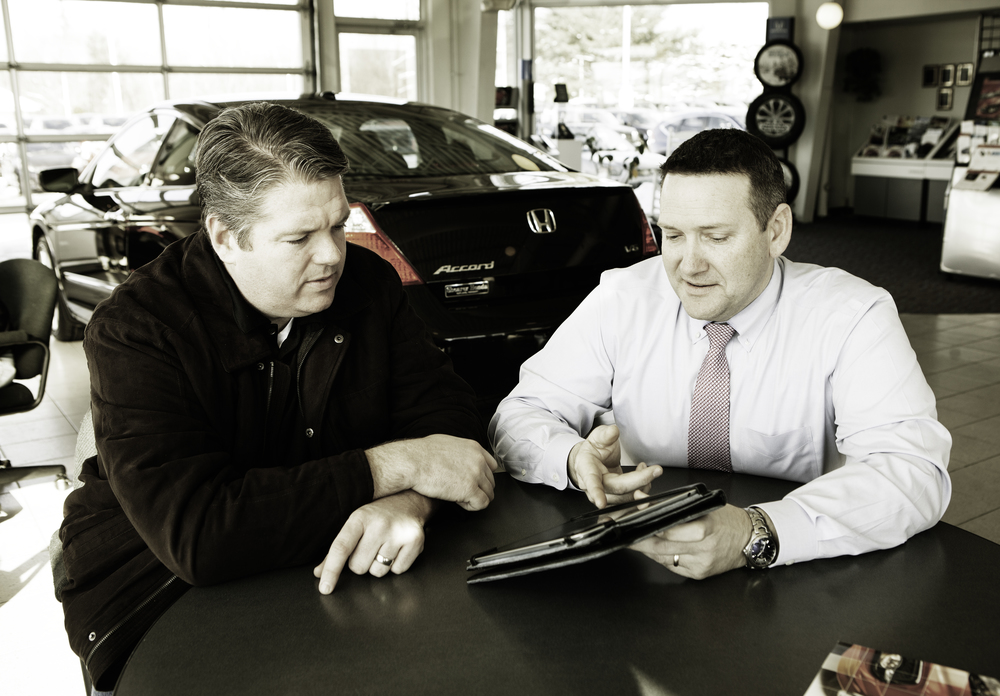 Even now, it's no longer enough to post a calculator on your website; the calculator must connect to the actual purchase process. Not "connecting the calculator" is like leaving a customer standing, unattended, in your showroom for a long period of time. There's no connection made with a serious car shopper, and that frustrates shoppers, hurts sales and ruins CSI scores. Here are three top customer pain points when it comes to digital retailing tools–and how you can avoid them.
1. They can't find trade-in and credit application tools on your website
It's true that car shoppers visit a variety of sites to research their purchase. But it is also true that your website's showroom is the top source when it comes to the final days of consideration–for the car of choice and the dealership they choose to visit. According to Compete's "Constant Consideration: Vehicle Shopper's Path to Purchase," 83 percent of auto shoppers will visit a local dealership website in order to research and select a dealer for purchase.
2. Online tools don't sync with the in-store experience
Picture it: A customer spends valuable time online, filling out trade-in information or even a credit application. Unfortunately, when they get to the showroom, they have to go through the entire process from scratch, simply because the dealership doesn't have a process in place to bridge their online strategy to their in-store practices. Today's customers expect the first purchase steps will be handled online, and that they will not have to redo those steps at the dealership.
3. They spend more than an hour finalizing the deal
The longer a customer spends getting a deal done, the lower your CSI score sinks. Digital retailing tools can help you speed up the journey by fast-tracking finance-ready buyers from your website to your showroom. According to J.D. Power's most recent U.S. Sales Satisfaction Index Study, working out the deal remains the most important part of the buyer experience, and the use of a computer or tablet in communicating price and payment helps to drive satisfaction.
What are the keys to a successful online to in-store experience?
After going through the initial purchase steps online, shoppers want the showroom experience to be about the value of their purchase–and the relationship. Your online showroom is as important as your in-store showroom, and it should deliver the following key benefits:
Elimination of paper-based processes, saving customers time and creating work-flow efficiencies
A clean and comprehensive online experience
Complete integration between online and in-store process
Make sure your dealership has an integrated digital retailing online work flow and a well-thought-out in-store hand-off. From smart inventory search to payment personalization, trade and credit app, your shoppers spend more time online in order to spend less time doing paperwork and purchase tasks in the showroom.
Related links