DMS Edge will provide a chance for Dealertrack clients to work closely with DMS experts to unlock additional, untapped potential within their businesses.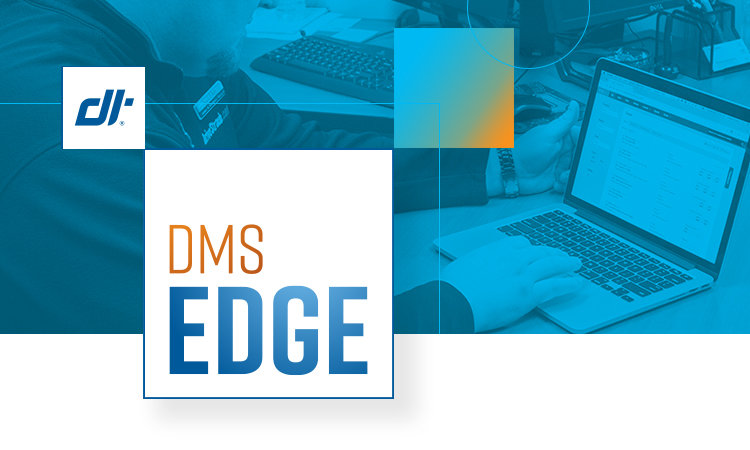 In May, Dealertrack held a DMS Town Hall—the first of many similar events to come. These events, which bring together members of the Dealertrack team and users of the DMS, are a symbol of our commitment to transparent communication. As the automotive industry continues to evolve, and as our business here at Dealertrack DMS continues to grow, that type of open communication will be critical to our success.
During the town hall event, COO of Cox Automotive, Mark O'Neil, and I discussed a number of important topics, including the relationship between Dealertrack DMS and its parent company, Cox Automotive. We agreed that the DMS is a top priority for Cox Automotive and look forward to the exciting things in store for both companies.
While we are excited about the progress happening within our companies, we are even more excited about how our dealership partners will benefit from that progress. Our number one priority is you—our client. We recognize that the car-buying market is competitive and that profit margins are shrinking. Now, more than ever, we are committed to delivering market-leading technology and best-in-class support to help you maintain and enhance your competitive edge.
Many of you reached out to us during the Town Hall Q&A session or through our follow-up survey. As we reviewed your feedback, we realized that nearly 85% of you were asking product-specific questions. Those questions motivated us to organize our next event—DMS Edge. This event will connect DMS users with DMS experts to offer tips, tricks, and insights that can take your business to the next level. I want to personally invite you and your team to take part in this exciting event. DMS Edge will be a free virtual event so you can tune in online at your convenience between September 18th and September 22nd.
During this virtual event, you'll learn what we're doing to innovate and enhance the DMS. We will also be hosting master classes taught by our product experts so you can learn how to better use the DMS to improve your business and, in turn, increase profitability.
The truth is, when dealerships don't use technology tools to their full potential, they fall short of what they could achieve. So please join me and other DMS experts at DMS Edge and let's work together to unlock the additional, untapped, and very real potential within your business.
Click here to register for DMS Edge.