Millennials are increasing their share of credit segments above Subprime, and are consistently gaining more approvals. In the Subprime segment alone, those approvals are over 66%.*
In every corner of the dealership, change is afoot, inspired by Millennials. They're becoming the primary generation of car buyers, and they routinely reject traditional retail practices — those habits and routines that many salespeople have practiced over decades. Their preference is to gravitate toward dealerships that apply an online to in-store experience – a blend of digital access, mobile convenience and showroom integration that's focused on speed and efficiency. As such, these digital natives have natural expectations, habits that are shifting the automotive retail business toward a true online deal-making experience, with digital efficiency built into the showroom. In fact, according to Cox Automotive's 2017 Car Buyer Journey, Millennials spend more time shopping, equally consider new and used vehicles, and are less than pleased with the dealership experience. Consider these key findings, courtesy of Cox Automotive**:
Over 60% of Millennials would buy a car more often if the process was improved.
Millennials spend about 127 days in market.
Around 46% of Millennials shop new and used.
By 2020, Millennials will buy about 40% of your new cars.
None of these stats should surprise anyone, right? By now we're pretty familiar with the impact Millennials have had on all aspects of automotive retail, from researching online to dealmaking and F&I product sales. But what is eye-opening is their emerging financial clout. Dealertrack credit data shows that as Millennials get more established professionally, Subprime numbers are dropping, accompanied by a higher percentage of Super Prime/Prime credit spectrum volume. In fact, when Dealertrack credit data analysts compared Super Prime/Prime unique apps to Subprime, the result was an even split: 42 to 41 percent. Add to this increasing loan terms, flat down payment amounts, and steady trade-in equity, and you get is a generation of car buyers with considerable and growing buying power. Wait a minute. Make that the largest and most potent car buying demographic in America.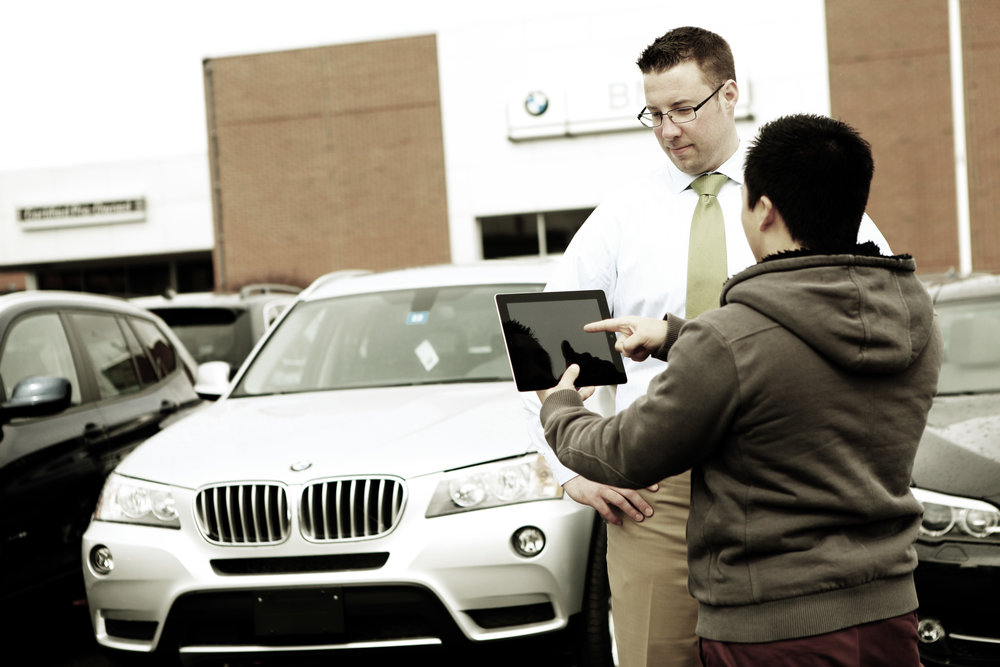 Building Wealth
Fact is, Gen Y is building wealth to go with lives that are quickly evolving. And it's not just the car market: some analysts see an increase in Millennial home purchases, and an increasing interest in credit scores. When it comes to vehicles, they've altered the old saw about how these young "renter" consumers don't "need" their own vehicle. It has arguably turned out to be a natural part of their evolution into adulthood. Consider these recent 2016 – 2017 findings from Dealertrack credit data: Millennials continue to grow their share of the market, with unique applications at 36 percent in 2016. More telling is that the uptick is accompanied by declines in older demographics, such as Baby Boomers. But then, many dealers know this by simply looking out onto the showroom. Indeed, the practical generation that came of age with terrorism and the Great Recession have emerged into a market that some analysts say is plateauing, heavy with incentives, and has a healthy amount of used vehicle inventory.
In other words: Buckle up. There's a new buyer in town.
Ironically, it turns out that Millennials probably aren't going to share rides so much. They're going to need transportation to get to those newly minted and shiny jobs. They're leaving their parents' basements with an emerging credit profile, and a stronger position as buyers in an ultra competitive market. In that way alone, Millennials are fundamentally changing the way cars are marketed, sold and financed. Yes, they want cars. But they want to buy those cars on their terms, and they now have the buying power to being to dictate those terms on a deal by deal basis. Are you ready?