It's not all that often we get to take a look inside the motivations and rationale of an industry pioneer like Cox Automotive's Chief Operating Officer Mark O'Neil. But when we do, it can be illuminating, inspiring and thought-provoking, especially in terms of how and why change occurs. In the case of O'Neil, change always seems to be driven by an opportunity to serve, to make something better, and to improve the automotive retail experience for consumers and retail professionals alike.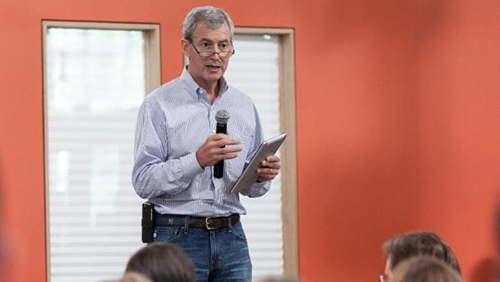 That's what comes out of this candid interview with Wards Auto. In this quick read, O'Neil talks about his days as a body shop owner, his leadership of Dealertrack, and his current role as Cox Automotive's COO. Throughout, his influence on automotive retail is irrepressible and unmistakable: O'Neil is clearly a founding father of the online to in-store transformation currently taking place. Here's an excerpt:
When asked about the evolving role of negotiations in the car sales process…
"…dealers are using technology to speed up the car-buying process and experience. Let the computer do stuff that can be done by a computer. The human side is the relationship-building, selling and asking for the sale. Someone doing that and using all the available (digital) tools to make it as efficient as possible is our vision."
It's just two pages, but will remind you that success comes from taking action, being innovative and humble in the pursuit of lasting and positive change. Click here to read the story.