Dealerships rely on a network of business operations running behind the scenes to make sure all of their information is easily available when needed. The DMS is a core component of this, along with other major IT systems playing key roles in dealer operations, including sales, F&I, digital marketing, registration and titling, inventory, back office functions — the list goes on. Without these technologies, dealers simply cannot focus on customer service and building a positive buying experience.
When the technology isn't working for the dealership, it's time to think about a change. That's not an easy decision, especially when it comes to your DMS. A lot goes into choosing a provider and then transitioning to a new DMS. Here's a roadmap of what to consider when choosing a DMS provider, and why they should treat you as a partner, not just another customer.
Flexible Technology
One of the first things to look at is the flexibility of your provider's technology. Salespeople and management used to hover over their desktop computers to access all the details needed to run their operations. That data was stored on-site in big servers. If a staff member was off property, good luck getting the needed information.
Technology has changed 180 degrees. Today, we need data that's accessible and secure from any location. It should be available on laptops, smartphones, and tablets.
That availability from any device and location is key. Given how rapidly technology is changing, you should be confident your provider is keeping up with technology. What works now may not work in five years, or it may just be clunky and no longer supported. That's why many dealers using legacy systems are rethinking their choice in technology. If a provider isn't forward-looking and introducing new functionality, how confident are you that they'll adapt to changes in the future?
Real-Time Data
Real-time data means different things to different people. For some, it means hours. But what you really should expect is one to two minutes at the most. Imagine a customer walks into the service lane with an appointment. You want to update that appointment with new information as you check them in on your tablet. What if that update doesn't get pushed through for another 15 minutes? How does this impact your productivity? What about the customer experience you provide? Your DMS provider should be enabling your strategy rather than holding you and your operational efficiency back.
Accessing Your Data
It's commonly accepted the data in your DMS is your data. However, the devil is in the details. Not all providers make it easy to access that data. Think about putting your money in a safe at the bank. It's your money, but you can't get it unless the bank is open, and you've brought all the right information with you. Perhaps, you'll be charged a fee every time you want to get into the safe. Unfortunately, some providers hold your data hostage when archiving it.
Before choosing a provider, find out about their data access policy. Who can access the data? Who authorizes the data? It's critical you make sure data ownership is spelled out clearly in the contract. You should be able to get access to your data whenever you need to. End of story. Security is always an issue, and that data should be protected. But it should not be held hostage.
Open Integration
The system architecture should enable you to partner and work smoothly with other vendors and software solutions in order to fit your strategy and needs. Just as data shouldn't be held hostage, your DMS provider should make it an easy process to integrate with these other solutions, no strings attached. Some providers require customers to jump through hoops, like charging inflammatory monthly fees that are great for the DMS provider, but if it's not making things easier for the customer, then what's the point?
Flexible Contract Term
You should have the freedom to run your business the way you want without contractual constraints. Yet, with the average DMS contract length spanning five years, this is easier said than done. Delve into contract terms and length before signing on the dotted line. Flexibility to change providers is important if they can't accommodate the elements vital to your business. Plus, when you aren't locked into a contract, it's your provider's job every day to earn your business and help you succeed.
A Partner, Not a Vendor
Yes, your DMS will come from a vendor. But the smart vendors consider themselves partners. It shouldn't be a one-and-done type of sale. If you succeed, they succeed. Each dealership has different needs, whether that's staff members fearful that making a change will impact their sales, or someone who doesn't want to send an email and wait back for a reply to a pressing question. A partnership values both parties. Mike Tourtillott, general manager of Sisbarro Dealerships says it well: "We needed a partner who would really be there for us. Someone who would pick up the phone when we call, and also give us a system that works around what we do and not the way they think it should be."
Creating this partnership fueled by a DMS provider that is flexible and adaptable will be essential to the success of your dealership and the ease of the switch process. With this roadmap in place, you'll be on your way to partnering with a DMS provider that's willing to mold to your strategy rather than the other way around.
A version of this article originally appeared on Digital Dealer here.
About the author, John Grace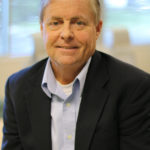 John Grace is associate vice president of operations for Dealertrack DMS, Cox Automotive. Grace brings nearly 20 years of high-tech operations and support experience to this position. Grace joined Xtime in 2011 from Tastingroom.com where he was vice president of operations. Prior to Tastingroom.com he spent nearly eight years as a member of the executive staff of the Location Services Division of Autodesk. At Autodesk, he played a critical role in the growth and expansion of the division, delivering middleware and application solutions to wireless telecommunications companies. He was responsible for managing SaaS solutions, customer premises equipment, and customer support for domestic and international customers. Grace has extensive experience with pre-IPO start-ups, as well as more established companies in all phases of technical and business management.