Jim Parker is one of those speakers who seems unpretentious. Perhaps even a little ordinary. He comes across as just a guy in a business suit, and acts with a deference that speaks to a humble personality. This is a guy who's not afraid to make a little fun at his own expense.
But then the homespun stories begin to roll.
And along with it comes wisdom gained from his time as Southwest Airline's General Counsel and CEO. It's then that you realize – whoa – I may want to put down my smartphone and pay attention for a bit.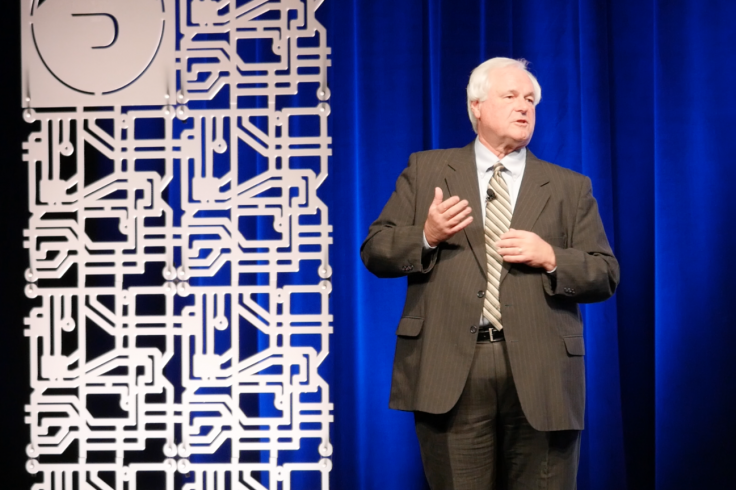 Which is exactly what happened at this year's DrivingSales Executive Summit: Parker grabbed the attention of the room with his well-told words, presented in a candid and slightly unrehearsed way. He didn't need a slide to talk about how Southwest beat the competition in Texas by offering a bottle of whiskey to customers who chose their airline – even though they were undercut on pricing. And he sure didn't need a video to bring home the lessons learned as CEO during and after the 9/11 tragedy. Indeed, his story about doing the right thing – even if it might cost more, or seem more risky – may well be more instructive and inspiring than a business school conference at an ivy-covered university. Parker's story of 9/11 and the aftermath, told from the perspective of a CEO who lived through it, has incredibly relevant points for automotive retail professionals. Here are three of the best:
1. Create an environment of transparency.
According to Parker, Southwest was the only airline that gave money back on refund requests after 9/11, with no strings attached. Yet despite this policy – and to his surprise – the expected refund deluge never came. In fact, some customers told them to keep the money, because the airline "needed it more," and some actually sent money in. The point? Customer service. Over time, consistently being transparent, candid and fair will reap dividends, as it did for Southwest.
2. Investing in employees will build a relationship of trust.
As a result of 9/11, Southwest did not lay-off employees. They found another way, which was partially the reason why the airline turned a profit in the last quarter of 2001, and the first quarter of 2002. Parker said that the "secret weapon" was the employees. "Our employees made Southwest a human enterprise, not an intangible product or service. We had the blessing of being in a different situation compared to other airlines, and we owed a debt of gratitude to the people who had built our business up and put us there."
3. Be consistent, all the time.
Southwest's successful recovery from 9/11 didn't happen overnight. "It's not just a matter of showing up in a crisis and being a hero," said Parker. It's a matter of showing up every day and working hard to build a business that can withstand bad times." From Parker's point of view, Southwest was a house of bricks – instead of straw – because the entire company had worked consistently over a long period of time to build a strong foundation, day in and day out.
Parker's story of weathering the tragedy as CEO of Southwest underscores just how important the culture of the workplace is, and how every job is an important part of the overall success of the company. His belief is that by creating a culture of inclusion, transparency, consistency and trust, people will want to be a part of something bigger because they feel that they can make a personal difference to the overall vision and mission. As the work of selling and financing cars continues to evolve and change toward a true connected retail experience, it's a good and relevant lesson to remember.