What happens when a small-town dealer embraces change? They launch their business and their team into prime TIME. That's what happened at Ross Ford Toyota in Wynne, Arkansas, a small-town dealership on the front lines of our rapidly changing industry. From hiring women to top positions to leveraging mobile technology and social media tactics, the dealership stays ahead of the curve while maintaining a strong relationship to the local community. That commitment led in part to owner Jim Ross being named one of 55 finalists for the 2015 TIME Dealer of the Year Award. As a partner with our DMS team, we're proud of our association with Ross Ford Toyota and humbled by their accomplishment. To better understand how they've built a culture of success, the Dealertrack team spoke with General Manager Farah Simmons about the dealership's business practices and values.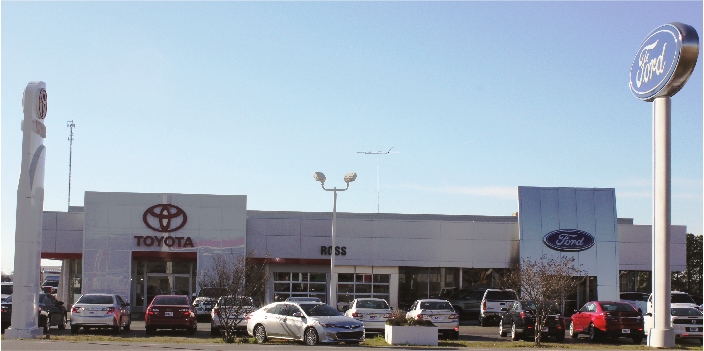 DT: There aren't many women GMs in the auto business. How did you get started?
Farah: I started as a cashier in 1989 and realized pretty quickly that I didn't just want to do the accounting. I saw the huge opportunities available in sales, so I took a break from the dealership, got some sales experience, and then came back on the sales side. I eventually moved up to the GM role in 2001.
DT: Women hold high-level positions at your dealership. The service manager, top salesperson, and two of your three service advisors are all women. Why is it important to have women in top positions?
Farah: Women are most often the decision-makers in the buying and service process; when they come in and see that they can deal with another woman, it creates a lot of trust. It breaks that stereotype of the slick guy who may not be telling you the truth. But we don't just hire women to hire women. We look for people who are passionate and trainable and have the ambition to move up. Ford has come to us and asked to use our store as an example of how to get more women into management positions.
DT: You don't shy away from technological advances, like the new functionality of the DMS 2.0. Are there new capabilities that are helping your team work better?
Farah: We love being mobile. Before I had to be at the computer, but now I can get on the system anywhere. It's so convenient and efficient. The finance side is also great. It's completely integrated and really easy to use.
DT: The dealership is also known for embracing change. For example, you're very active on social media. Tell us about that.
Farah: Things change over the years, and our philosophy is that you have to keep moving forward to remain successful. Being active on social media is a big part of that. It allows us to have a bigger presence in the community, which definitely helps our business. We have almost 9,500 "likes" on Facebook, and yet the population in our city limits is about 8,000. I think a big part of our success is that we don't just hammer people with sales stuff. We try to make it fun, post things all the time that community members send in.
DT: How did your community presence influence owner Jim Ross' selection as finalist for 2015 TIME Dealer of the Year Award?
Farah: I think it had a lot to do with it because it makes it more public. We've always been about supporting our local community and the surrounding areas. Our slogan is "Eat rice, wear cotton, buy metal!"  We're in a farming community that grows a lot of rice, still grows a lot of cotton, and drives a lot of metal. Our entire dealership culture is built around supporting our community.
DT: You've attained a lot of success in your career. What's one of the most important lessons you've learned?
Farah: Always be honest. We live in a small town, so we go to church with our customers and to the grocery store; we have to do business straight up to be successful, but also to be good members of the community. We try to instill in our team that we're a business that treats people with respect. If you do that, your intention will be good and you'll get repeat business.
Related Links