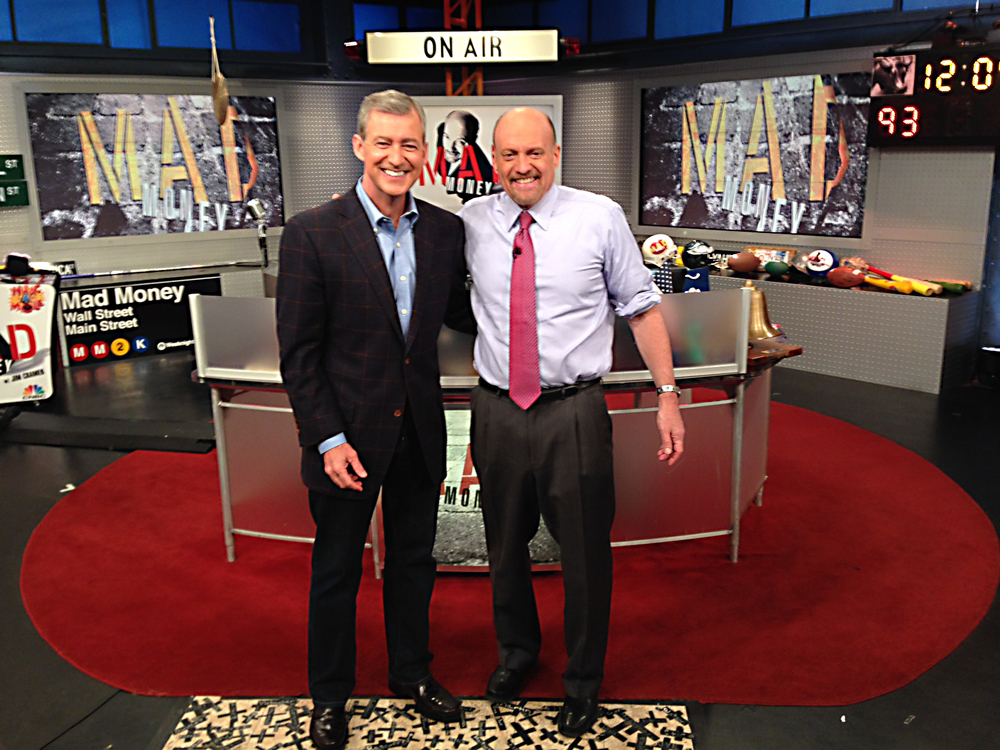 When Dealertrack CEO Mark O'Neil said that to Jim Cramer during the December 4th segment of Mad Money on CNBC, he brought into sharp focus the company's mission: to transform automotive retail into an online to in-store shopping journey.
The entire interview segment illustrated how we're leading the way to a more efficient car shopping and buying experience. Whether he was speaking about data-driven sales trends or the fact that our 1,500-strong lender network processes almost 50 percent of all automotive transactions, Mark's insight during the show reflected the irresistible difference we're making to dealerships and customers nationwide. For example, in October, Dealertrack processed 8,700 car sales via its digital retailing technology solutions. As for year-to-date, that number jumps to almost 58,000 sales.
All those sales originated in a work-flow solution from Dealertrack that goes beyond a simple lead form. In some cases, it's a credit application or detailed trade-in appraisal, which, when done online, can save the consumer and dealer significant time at the showroom. And consider this: During the first week of December, GM reported the sale of 13,000 vehicles over the past year through their online tool Shop-Click-Buy.
The numbers show that people are ready for a more digital car buying experience. Well-designed, secure software solutions that connect the entire footprint of the dealership – from outward-facing marketing and advertising to finance and insurance – are proving to have a lasting impact on the way we shop for, buy and service vehicles. Dealertrack is leading that transformation toward a more efficient, transparent and complete car ownership experience.
If you didn't get a chance to see it, check out the video here.