Get to Know Your Customers Day is Thursday, October 19th.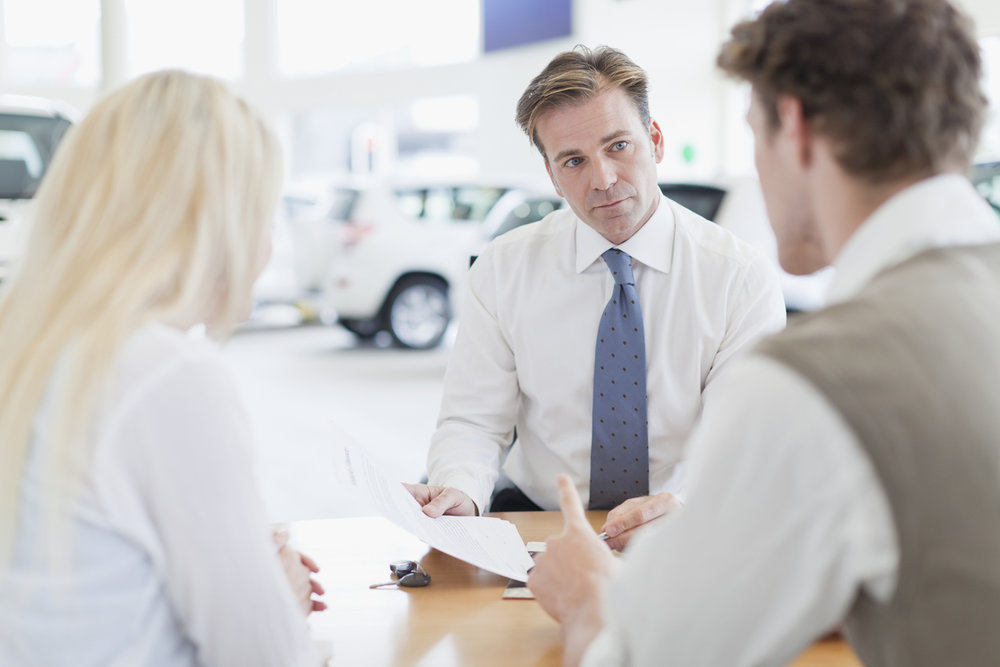 These days, it seems like there's a day for everything. There's National Cheeseburger Day (September 18th), Thank a Mail Carrier Day (February 4th), National Fried Scallops Day (October 2nd), just to name a few.
While you're busy running your dealership, you probably won't have time to commemorate most of these silly celebrations, but there is one special day that you'll want to circle on your calendar. Get to Know Your Customers Day—observed on the third Thursday of each quarter—encourages companies to clear their calendars of ordinary tasks and engage in meaningful customer research and thoughtful customer interactions. To celebrate, here are a few ideas to help your dealership understand its customers and create a better experience for them.
Engage in a Customer Discovery Exercise
Customer behavior has significantly changed over the past 30 years. Where buyers used to browse newspaper ads and shop multiple dealerships, they now walk onto your lot armed with all the information they need to get a great deal. Customer research is an effective first step toward adapting your business to meet and exceed the demands of your modern customers. Here is a list of questions you should be asking yourself:
Who are your customers?
Where are they doing their research?
What kind of online to in-store experience are they looking for?
What will keep your customers loyal?
Find time to research the characteristics, behaviors, and expectations of your current customers.
Learn and Use Customer Communication Tools
Once you know who your customers are, you'll need to market to them. There are many tools to help you communicate effectively with your customers. Use your Customer Relationship Manager (CRM) to segment your audience and to share relevant information. With more than 2 billion users, it's safe to say that your customers are using Facebook. Learn ways to leverage it, along with other social media platforms, to find, engage, and activate customer relationships. Whatever tools you use, be sure to identify your most important customers and reach out to them at key times during their purchase cycles.
Form a Partnership
The automotive industry has changed; it's time to turn your customers into partners. Collaborate with them. Ask them questions, implement their feedback, and then let them know. They'll be impressed by your willingness to listen and improve. Your dealership and your customers must find ways to benefit one another. Like any great partnership, one party can't succeed without the other.
Improve the Service Experience
While you're working to improve the car-buying experience, don't forget about the car-servicing experience. Your fixed ops department is a crucial point of customer contact and it can have a significant impact on perceptions of customer service. Here are a few ways you can improve your dealership's service lane if you haven't done so already:
Train your service advisors
Use technology to make it easy to set appointments
Improve your waiting room experience
Streamline your checkout and follow-up processes
Learn 15 more tips to improve your fixed ops department
With so many silly celebrations, it's a wonder that we have any space on our calendars at all. But, for your dealership to succeed, it's crucial to set time aside for customer discovery and communication. Next time Get to Know Your Customers Day rolls around, take a holiday from your ordinary tasks to reconnect with the most important part of your business—your customers.
Download our guide, "DMS for the Digital Age," to learn how modern technology can help you create a better customer experience