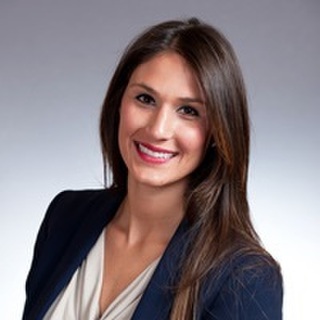 Gather a group of automotive retail experts together for three days of digital debate and you're bound to uncover more than a few pearls of wisdom. And sure enough, the 19th Annual Digital Dealer Conference in Las Vegas turned out to be an insightful and forward-thinking laboratory about how digital technology and best practices are changing the way consumers shop for cars – and how you go to work selling them. That's no surprise: an agenda packed with digital thought leaders all but guaranteed that dealers and their managers would be going home with full notebooks.
We were no different. Before my Interactive Digital Buying Workshop session on Tuesday, the Dealertrack team and I had the opportunity to attend a few sessions and spend some time talking to conference-goers. The result was a picture of coming trends and practices I thought would make an interesting thought starter, especially as we head into the end-of-the year selling season:
Building Customer Trust through Transparency
Arguably the hottest question that came up during the show was about the ongoing transparency debate, and how – by dealers presenting a real price and creating a real discussion about value –customers are willing to pay more. Does that make you a bit skeptical? If so, consider that according to AutoTrader's Car Buyer of the Future Study, 54 percent said they would buy from a dealership that offers their preferred experience…even if it didn't offer the lowest price. The value of the information provided – and the online experience – was also a key factor when it came to online menu selling. AutoTrader's study also showed that 84 percent found "real value" in F&I products – but that the vast majority wanted to learn about them online and from the comfort of home. The study queried more than 4,000 consumers between June 2014 and January 2015.
Throughout the conference, the talk was about how dealers can leverage this change, boost their reputation and use transparency of price and data to create a convenient experience. From "one price stores" to dealerships that send a welcoming video to every set appointment, transparency is no longer just about price. It has come to define the act of establishing trust and comfort to the entire sales relationship, through open dialogue and information sharing.
Connecting the Online to In-Store Experience
Here at Dealertrack, we've spoken often about the online to in-store convergence, and how this evolving approach to car sales is having a transformative impact on automotive retail. That's more apparent every day at dealerships and on websites; at the Digital Dealer conference, there was so much buzz about how to make that connection seamless that it seemed the shift had become less about "when" and more about "how." Managers were particularly interested in discussing these tactics, to ensure that the sales team leveraged the work that consumers had done online without making them start over at the showroom. If that seems like a minor point, consider that last year's AutoTrader Sourcing Study reported that "Customer satisfaction is highest within the first 90 minutes at the dealership. As the amount of time a customer spends at the dealership increases, customer satisfaction with that dealer is likely to decrease." This was an important point, because it really showed how a sole focus on price isn't really telling the entire picture. Today's shopper, in fact, understands the value of convenience, and they are often willing to pay more to get it.
Mobile is Digital
According to a study conducted by Placed Inc. for Cars.com, 63 percent of shoppers use their smartphone to shop, while at the dealership. That's often called showrooming, and it's here to stay – whether customers are looking at competing models across town or reviewing specifications and reviews of the car on the lot. So it's not surprising that talk around Digital Dealer included mobile, from the basics of strategy and technology (don't get caught falling behind) to new findings that underscore the importance of mobile usability and site speed. Placed surveyed more than 500 mobile users who had visited dealer lots.
Thanks to a full two days of discovery at Digital Dealer 19, there's a lot to think about in terms of how digital technology will change dealership workflows and marketing strategies. Of the many interesting thoughts and potential brilliant ideas uncovered, it will be interesting to see which ones make a measurable impact on the business of automotive retail. What do you think?