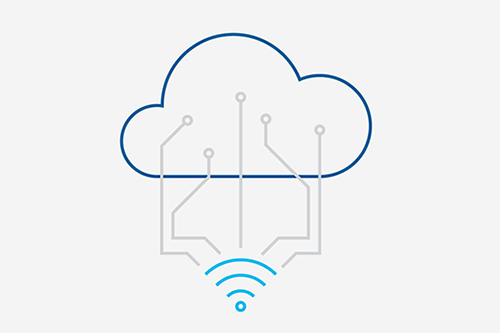 Web-based platforms are improving the efficiency of data storage and transfer, providing competitive advantage to early adopters.
Cloud-based technologies are making it easier than ever for businesses to collect, access, and analyze their data. And best of all, early adopters of these technologies are finding that they provide significant competitive advantages.
Download Cloud Cover to learn how cloud-based technologies can improve DMS performance. 
If your dealership is looking to make a move to the cloud, it's important to understand exactly how the technology can help your business and its customers. We reached out to Kevin Murdock, Director of Infrastructure Engineering at Dealertrack DMS, for five benefits associated with cloud-based technology that you might not know about.
1- Increased Convenience
Cloud-based DMS platforms can be securely accessed anywhere there is an internet connection and are usually available at any time, day or night. With this type of technology, stepping off the lot doesn't have to be stressful. You can check into your dealership at any time, no matter where you are, to make sure your business is running smoothly.
2- Real-time Data
Because cloud-based platforms are connected through the web, all DMS data changes are reflected through the entire system in real-time. Receiving real-time data decreases the amount of data entry errors allowing you to react immediately with smarter business decisions.
3- Increased Security
As the industry evolves to accommodate the increased role of dealership information, protecting sensitive personal information and customer data become paramount. Fortunately, good cloud-based platforms are as secure as they are accessible. Cloud technology providers have implemented industry-leading security measures to protect information. In fact, cloud security far outpaces site-premised security solutions in many important aspects.
4- Better Reliability
Cloud servers are constantly monitored and updated to include best-in-class technology, reducing system downtime and eliminating the need for local maintenance. With technology consistently being updated to the best available, you can trust that the technology is performing to the best of its ability.
5- Lower Costs
Cloud-based systems reduce upfront costs by eliminating the need to purchase and maintain servers. And, because both the software and hardware are maintained and updated by the provider, cloud-based solutions result in lower ongoing technology costs for dealerships.
If, like most businesses, your dealership is looking to increase efficiency and reduce costs, cloud-based technologies may be a great place to start. Web-based platforms are improving the efficiency of data storage and transfer, providing competitive advantage to early adopters.
See how a cloud-based DMS has helped San Tan Ford run all their stores from one DMS.