50 STATES, COUNTLESS RULES
Deal finalization doesn't need to be slowed down by unfamiliar state and DMV processes and taxes & fees. RegUSA® gives your dealership the tools to provide an efficient, satisfying car-buying experience to every customer, every time.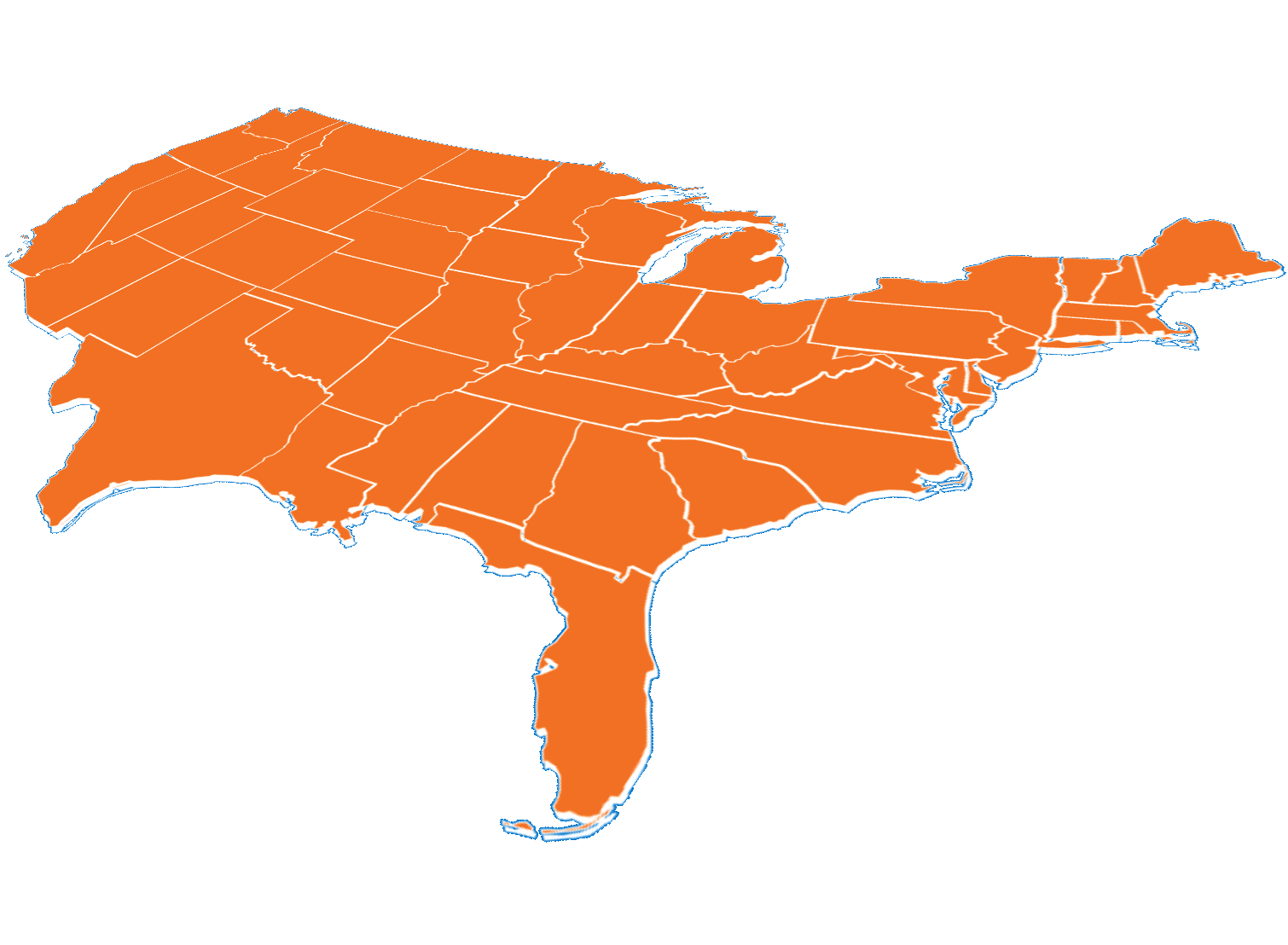 Out-of-state vehicle sales keep rising year over year.*
There's a lot to keep track of
Reg. & Title Transactions
Searching for simplicity in a cross-border solution?
Experience how RegUSA delivers the most efficient route to deal completion – right from the start. Check out how we stand apart.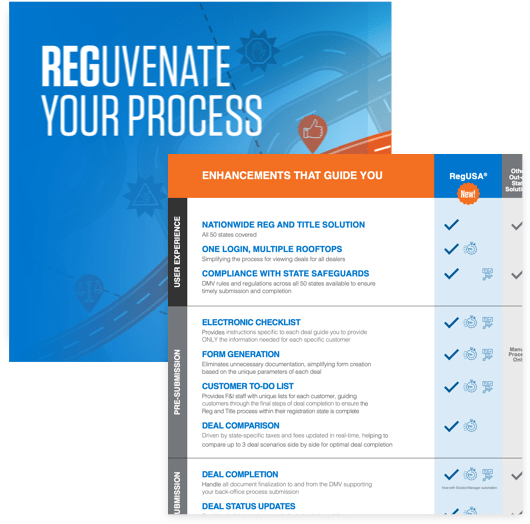 Gain guidance in out-of-state deals
From online to in-store completion, see how RegUSA removes the speed bumps in the process.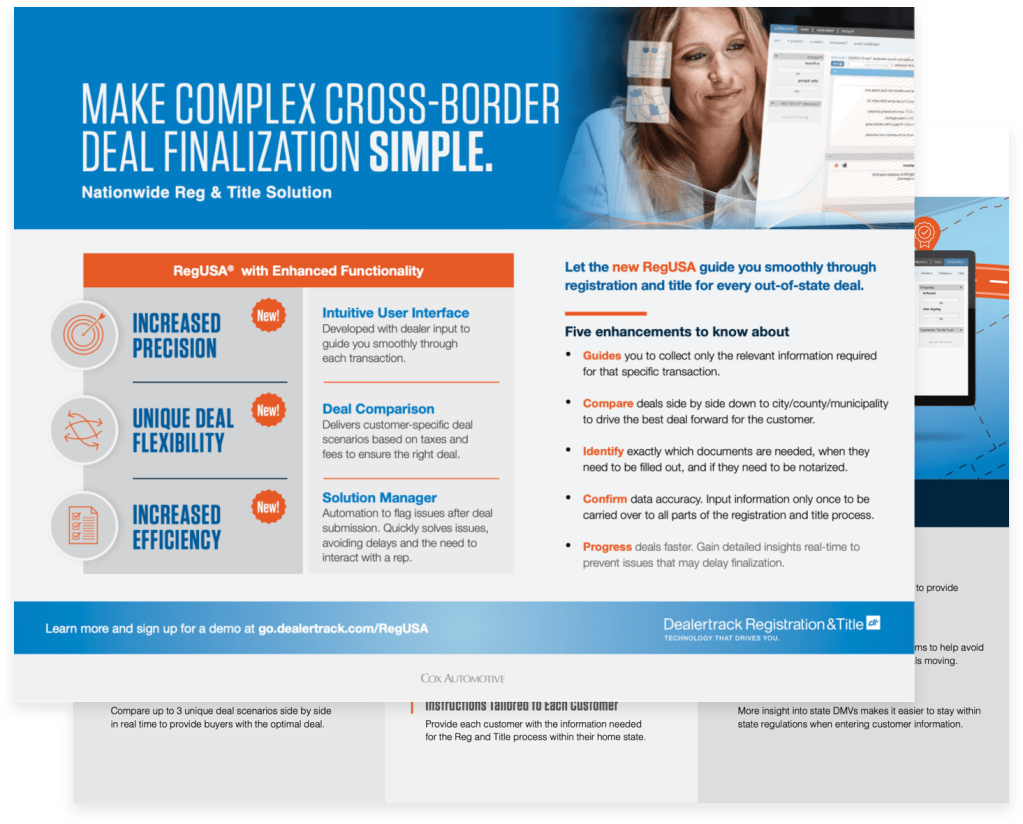 Put your knowledge to the test and let's see how much you know about out-of-state Reg & Title.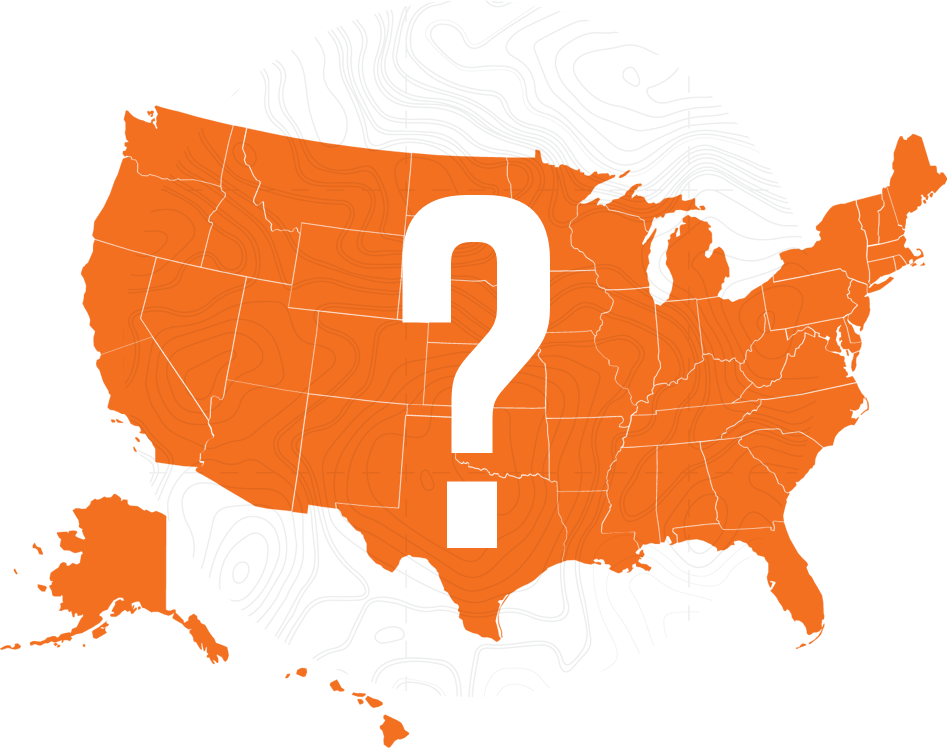 Read more about how to REGUVENATE your process
Dive deeper into the ways RegUSA can help your dealership master cross-border reg & title.
*Based on Cox Automotive derived analysis of IHS Markit new and used vehicle registration data as of Q3 2019 where a selling dealer was indentified. Used registrations includes selling dealer for 31 states.
Start processing deals more efficiently with the new RegUSA
Schedule your demo today.