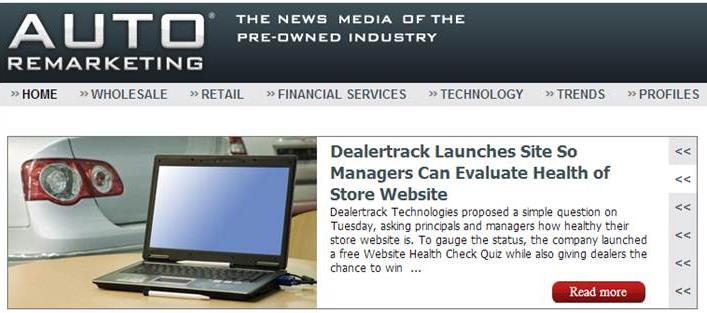 Dealertrack Technologies proposed a simple question on Tuesday, asking principals and managers how healthy their store website is. To gauge the status, the company launched a free Website Health Check Quiz while also giving dealers the chance to win an iPad Mini.
"By taking the quiz, dealers will learn if their website is optimized to support one's overall sales process, and how digital retailing tools can help increase the number of pre-qualified leads from their website," Dealertrack said.
Dealers can complete the store site analysis by going to www.dealertrack.com/healthcheck [3].