Times have changed. And just in case you didn't get that email from your GM, or haven't read one of the hundreds of recent automotive retail trend articles…or didn't attend one of dozens of conferences…here it is: Transparency is a thing. It's here to stay, as well, courtesy of the changing shopping and buying behaviors brought on by the Internet. From pizza to cars, you just can't stuff the genie back into the bottle. Today's shoppers want transparent and accurate information, they want it up front on websites, and they want to begin the transaction on those same sites.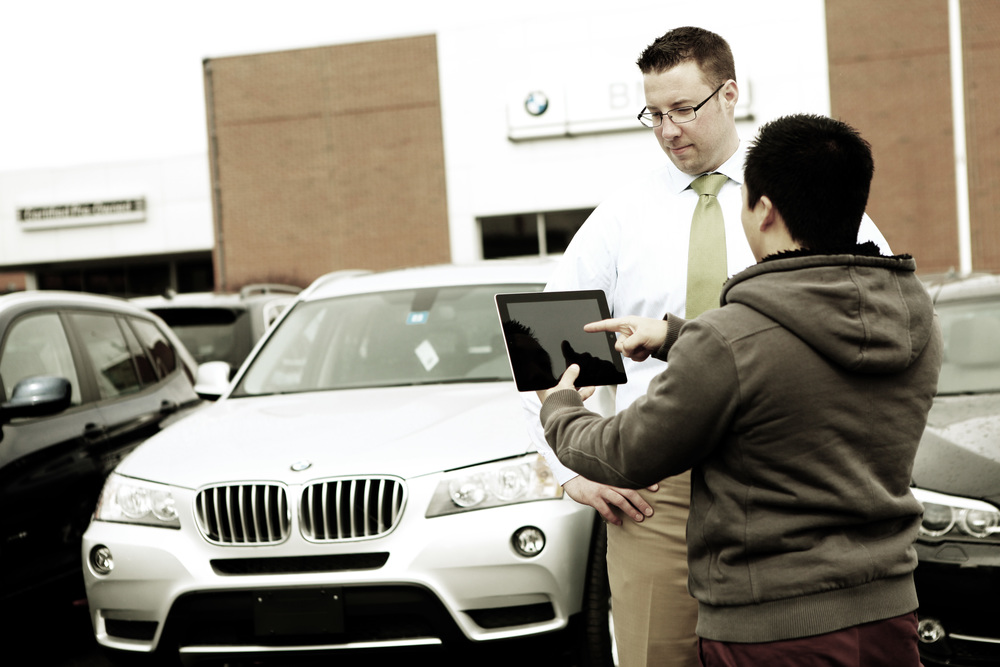 Withhold that information at your sales peril. The fact is that this era of transactional transparency in the automotive business is a very good thing for buyers and sellers. With it comes certainty of choice, faster transactions and easier closes, all of which drive profitability and increase the level of customer satisfaction. In a world where holdback and inventory data is readily available, the idea that being transparent will cost your shop front end profit is simply misguided. Shoppers are lining up their preferences, including price, far earlier in the process, and as a result they expect that the price they see is the price they'll get – and that it won't change from website through test drive and even the final paperwork. As a result, the automotive retail business is changing into an experience that focuses on three core principles:
Transparency of Data
Edmunds has found that 54 percent of consumers surveyed claim that getting an actual price and payment is their largest unmet online need. So instead of stoking consumer frustration from the get-go with an "ePrice" or a single, static number for all shoppers to see, try a different approach. Use authentic quotes and payment scenarios that map to a customer's specific, chosen vehicle. Doing it this way expands the number of vehicles customers can (and will) consider, which also expands profitability. Studies* show that displaying realistic payments and pricing online increases total gross-profit per car by $785.
Transactional Convenience
Again according to Edmunds, 89 percent of today's car buyers walk into a dealership "fully prepared" to buy a specific vehicle. What's more, of car buyers surveyed for AutoTrader's "Car Buyer of the Future Study," 70 percent said that they wanted to start the F&I process online – including buying aftermarket products. So make no mistake: car shoppers are sending a loud and clear signal that they prefer to become buyers online, at home or via mobile – as it fits their time and schedule. Dealerships should also prefer it – and strongly so – because with convenience comes transactional speed and with speed comes profit and volume. A recent Dealertrack FinanceDriver® study found that 30 percent of shoppers who submit an online lead through Digital Retailing tools ultimately buy the vehicle. That creates an efficient process that saves time for buyer and salesperson. For example, Acura Carland in Duluth, Georgia reported that Digital Retailing helped them reduce in store customer time to about one hour. It's what consumers want, and what dealerships need to increase their throughput.
Simplification of Process
Buying a car should be a simple thing to do. And it is, when a dealership aligns its technology solution with a sound, proactive strategy that connects to its in-store workflow. The result is a simplification in the process that does more than save time – it creates trust and builds credibility with the customer. By establishing and maintaining transparent pricing rules that align with the in-store approach, the details of the sale work with the experience of making the purchase. The result is a happy customer who felt in control of the entire process. And the fact is that happy buyers spend more: Acura Carland also reported that Digital Retail-sourced new car sales had 64 percent higher gross profit compared to non-Digital Retailing sales. They aren't alone: According to a Dealertrack study that compared transactions over a six month span, sales that included Digital Retailing tools and strategies resulted in 20 percent more profit, or $785 more gross profit per car.
Times aren't changing. They've changed. Dealerships that embrace transparency, transactional speed and the simplification of the sales process are the ones who are winning every day and every month on car lots across America.
*Study of 21 dealerships across the country over a 6 month period; 19,507 lease and retail sale records analyzed.