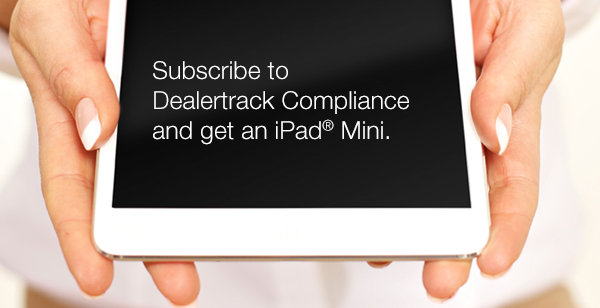 The first 20 dealers to subscribe to Compliance between March 6 and April 15, 2013 will receive a 16GB iPad® Mini!
Learn more about our comprehensive suite of Sales and F&I Compliance tools call us at 888.706.4061.
Click here to view the program rules
*Dealer must subscribe to Compliance or CompliancePro at full retail value.
iPad® is a registered trademark of Apple, Inc.