Pete Batten to discuss how progressive dealers are building and improving the online sales process, and Ronda Lewis speaks about the tuture of e-signatures and forms management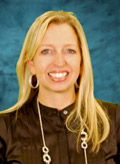 If you are heading to Las Vegas for the 2014 Industry Summit, be sure to catch Dealertrack's experts – Pete Batten and Ronda Lewis – as they share their industry expertise with attendees during the following panel sessions on Tuesday, September 9:
Dealership Sales & Technology: Building the Fully Online Sales Process
11:15 a.m. – 12:30 p.m. – Featuring Pete Batten, senior director – product management for Dealertrack
Panelists will discuss the future of digital sales and how some of the industry's biggest companies and most progressive dealers are drawing a road map to the fully online sales process, along with how much progress they have made.
P&A Panel Session: e-Signature, Forms Management and Systems Integration
3:05 p.m. – 4:20 p.m.- Featuring Ronda Lewis, national director of sales for Dealertrack
Panel representatives from systems, DMS and e-signature providers will discuss e-signatures and the future trends in forms management as well as the challenges of integration and rollout.
Be sure to stop by the Dealertrack booth #311 at the Industry Summit (September 8-10) in the Paris Hotel Las Vegas to learn more about the most comprehensive set of dealer solutions available, and ask for a free demo.
See you at the show!