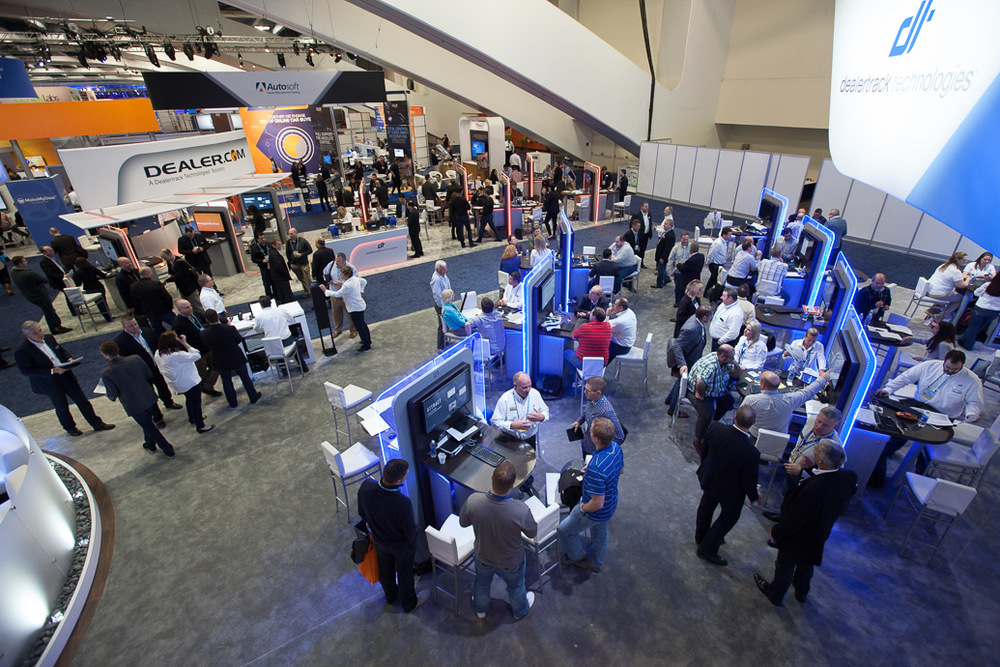 In a word: Wow.
As far as debuts go, this one was special. And by debuts, I mean us: Dealertrack. Here we are on the first day of NADA 2015, and it felt like it was the first time the new Dealertrack had been unveiled. Like a new model car, today we pulled back the curtain to show how we were transforming automotive retail, and people cheered.
OK, so they didn't exactly cheer.
But here's what did happen: Our transformation as a company sent currents of electricity through the booth. Almost from the first open door, we were flooded with people wanting to know more about our promise to help them transform their retail experience. They wanted to see what it was we were doing and why it was special. Part of the reason was because of what we had going on: Syn:Apps took center stage at the booth as an answer to the ever-growing mobile demands of car shoppers. These applications will help automotive dealers plug into the shoppers' online journey by creating fluidity, consistency and efficiency throughout the entire process. We continued to lead the way in F&I Compliance expertise, thanks to Randy Henrick's successful workshops on recent federal mandates. We also showed proof that our Digital Retailing tools deliver tangible and record-setting results. Acura Carland and Port City Nissan have leveraged our tools within a smart process that reflects the online to in-store convergence.
But back to the booth. There was a constant buzz about it. People commented on how impressive and modern our area looked. They lined up to schedule demos and get party passes. The sales area was crammed full with reps and potential clients lost in animated conversation.
All that commotion showed me something about Day One. From a small white table in the middle of the largest booth at NADA, I spoke with literally hundreds of people, and all of them wanted one thing: to know more about us. To get a demo, and get it now. To see our innovation and understand it. People were excited about Accelerated Title. They wanted to learn more about DMS and Inventory+. They were curious about Syn:Apps, what innovation through integration meant, how we were delivering it, and whether it would help them.
I fielded all sorts of questions:
"Can you help me with my website?"
"I heard that Accelerated Title is pretty cool."
"I have to talk to someone about CRM. Can it be now, please?"
One dealership manager came into the booth and gave me a simple demand: "Can you help me?" he shouted. I said back, "Of course! It would be a pleasure. What would you like to learn about?" He smiled, looked at the booth, waved his arms and said: "Everything."
He wasn't the only one. More than a few people asked questions about how Dealertrack was transforming automotive retail. Through it all, and maybe because of it, things felt like they were changing. The constancy of people, the positive vibe, it was validation that our message, product and innovation is true.
I can't wait to see what tomorrow brings.
See and read more of our NADA 2015 coverage: