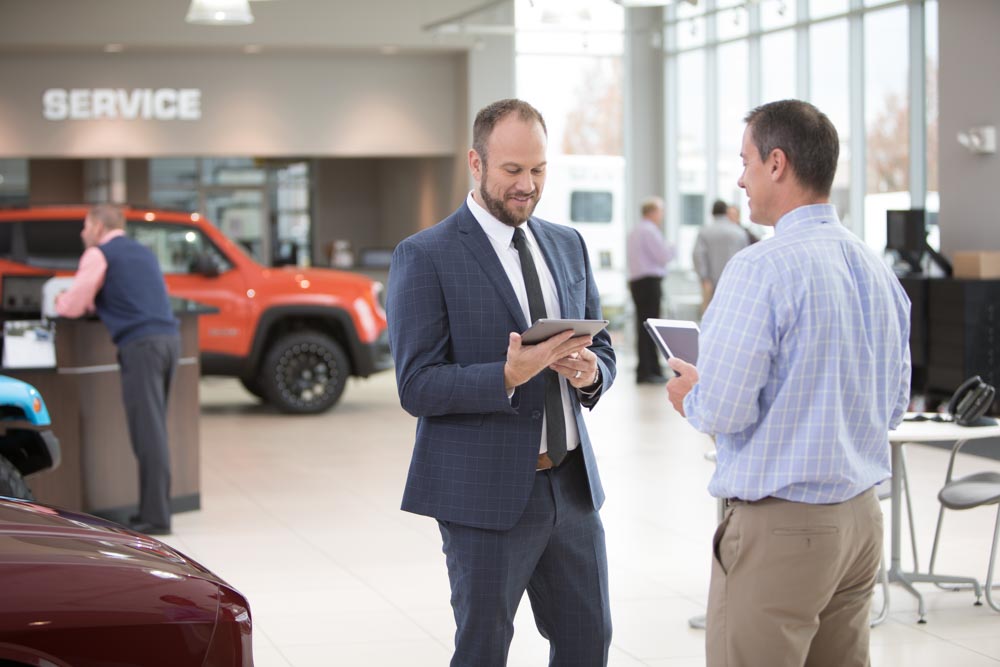 'Tis the season of end-of-year car sales, and with all the hustle and bustle of clearing out inventory, it's important to take advantage of technology to get you through this rewarding, yet stressful time of year. Here are 3 ways technology can help with the holiday sales rush.
1. Social Media Platforms
Social media is everywhere. In fact, like it or not, the social media revolution has become the new norm of communication. People prefer to socialize, get news updates, and even receive information about prospective major purchases (i.e. cars) via their social media platforms. So, if your dealership doesn't at least have a Facebook page, it's time to get with the program. You should probably even consider creating uniform, well-written LinkedIn bios for all your employees, especially those who interact with customers on a regular basis. From there, YouTube, Twitter, and Instagram are great ways to reach audiences interested in searching for new and used vehicles. And, Pinterest is perfect for showing off unique car features and fashions.
The point is that social media platforms provide a seemingly endless amount of business and marketing opportunity, and it doesn't have to cost your dealership a lot of time or money to make your presence known. Let people know about your end-of-year sales and other specials through social media. It's a great way to get prospective consumers started on the research process and eventually onto your showroom floor.
2. CRM Systems
There are simply too many customers that walk through your doors and visit your website (and social media platforms) for one person to keep track of. The old-fashioned way of remembering every customer and developing personal relationships with everyone you meet just isn't practical anymore. And, it certainly isn't the Millennial way of doing things. This is where a CRM (Customer Relationship Management) system can save the day. A CRM system filters, organizes, and stores all your customers' and prospective customers' information in one convenient place, so that you can track sales leads, follow up with customers' service appointments, and schedule test drives with ease.
CRM systems are also industry-specific, so your dealership can get all the benefits of a CRM that's custom tailored to the auto industry, and none of the unnecessary features that don't apply to your business. If your dealership doesn't have a CRM system in place for the holiday sales rush, you might be missing out on a valuable opportunity to reach out to customers through personalized emails and other targeted campaigns aimed at reaching the largest amount of people possible, but with a custom-tailored touch.
You've likely noticed that the holiday sales rush puts a lot of strain on your workforce. There lives are always a bit busier and their jobs more difficult this time of year. But, that doesn't necessarily have to be the case if your dealership is taking advantage of the benefits of a modern DMS.
Download our guide, "DMS for the Digital Age," to learn the benefits of a modern DMS
Think about it, without have to worry about ancient technology fighting them every step of the way, your employees could focus on what you hired them to do. A modern DMS enables employees to work more efficiently, while also having the added benefit of attracting tech-savvy customers who appreciate a seamless, high-tech sales experience. And, speaking of increased efficiency, a modern DMS will save you and your management team valuable end-of-month/end-of-year time as you close out your books and inventory.
During this season of giving, give your dealership the gift of technology. It's a gist that will keep giving through increased customers, more personalized customer contracts, and more efficient employee and internal processes.
Learn more about the benefits of a modern DMS platform with our guide, "DMS for the Digital Age."