In this month's Dealertrack DMS 2020 Vision Series—where leaders and experts share goals, aspirations, and predictions for the automotive industry—our Director of Business Development shares his thoughts on the emerging trends affecting dealers. In his role, Tyler Anderson has the opportunity to hear from focus groups, customer advisory boards, and technology leaders churning out the most innovative solutions for the automotive retail industry. This month, he shares his thoughts on the top issues for dealers like you and, specifically, which challenges you must master in order to achieve success in your field. Read more:
What are the key issues dealers are facing in 2020?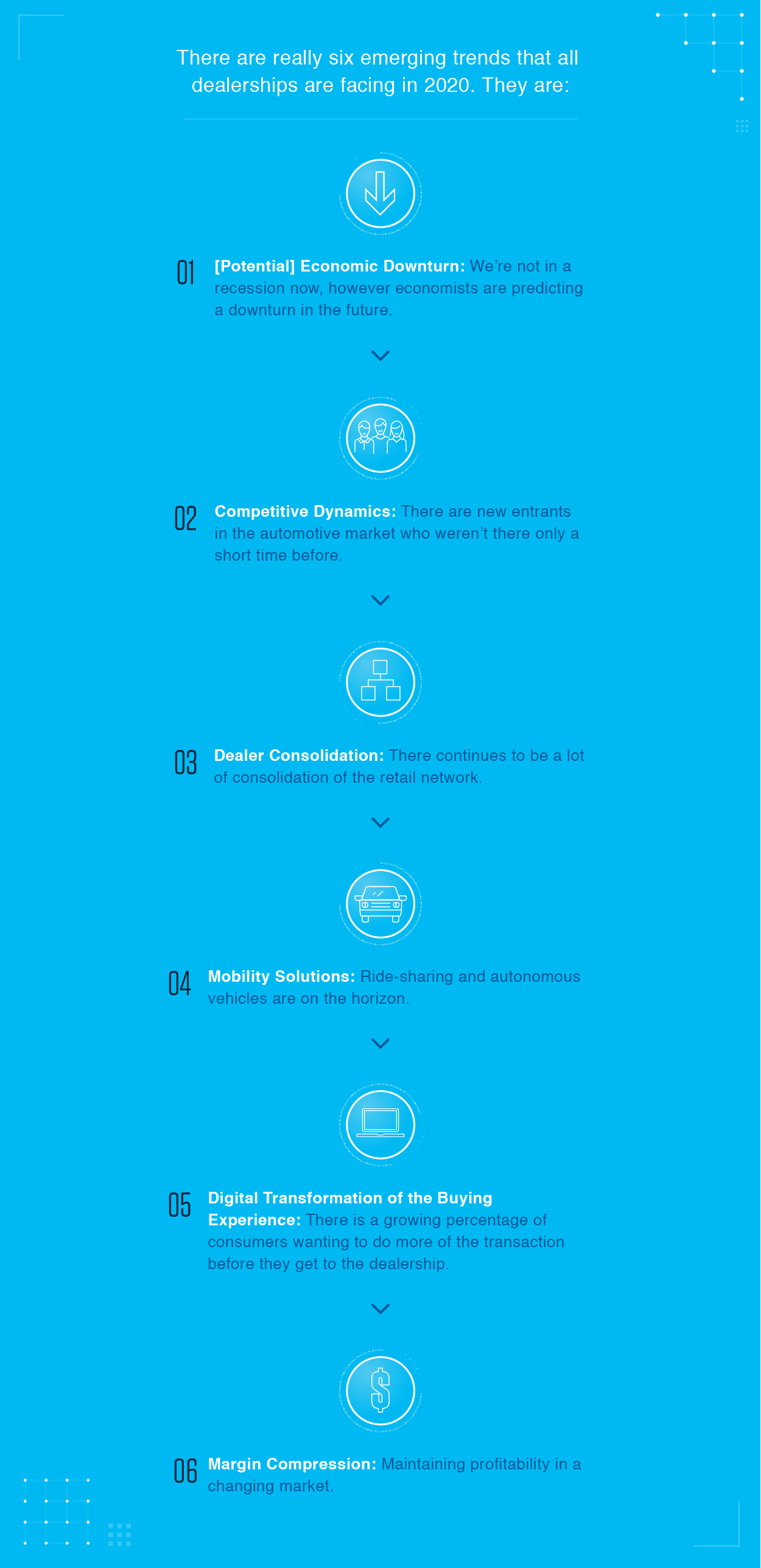 In an era rife with disruption, interconnectedness, and fast-paced technology, the best solutions will become increasingly more integrated. Depending on what your dealership looks like—small to medium, luxury vehicle, used cars, affordable, etc.—different trends will be a bigger focus. Certain things, such as Margin Compression and dealer consolidation, are more deeply interconnected than others. The bottom line? 2020 is a complex year for dealers.
What is your 2020 Vision for the automotive industry?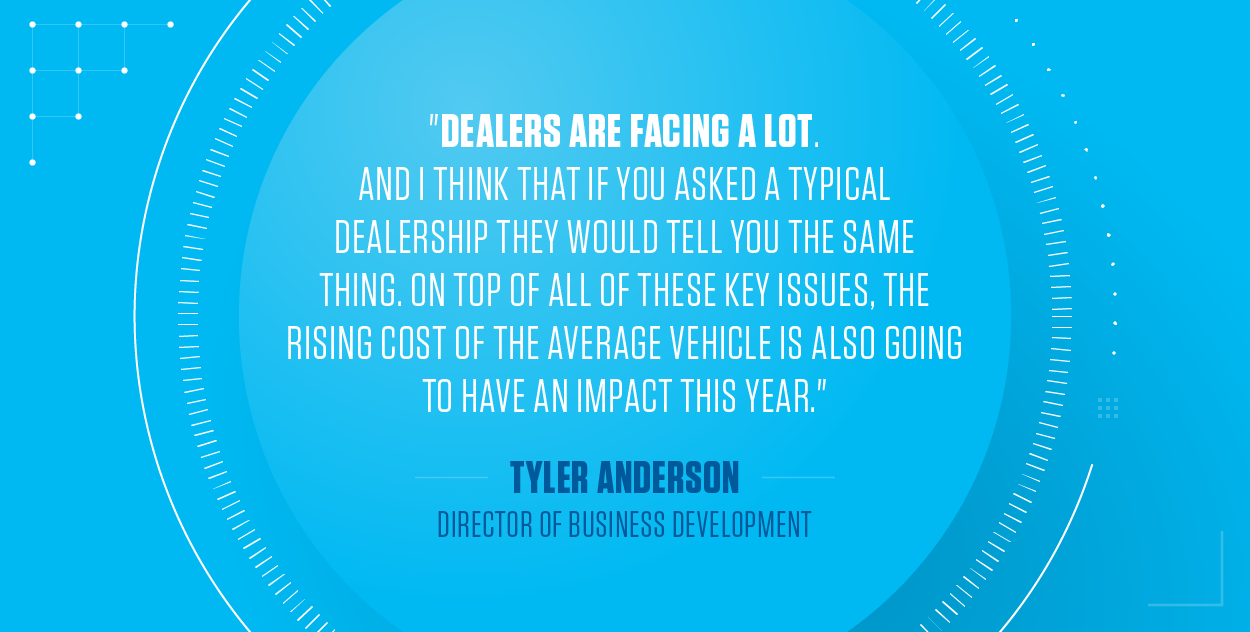 The automotive industry is seeing big changes and lots of disruption. And still, the impacts to the industry must account for the general changes to the economy and the effects of rising costs on consumers. The economy is strong, for now, and unemployment is low. But memories of the Great Recession are still fresh.
What is your 2020 Vision for Dealertrack DMS?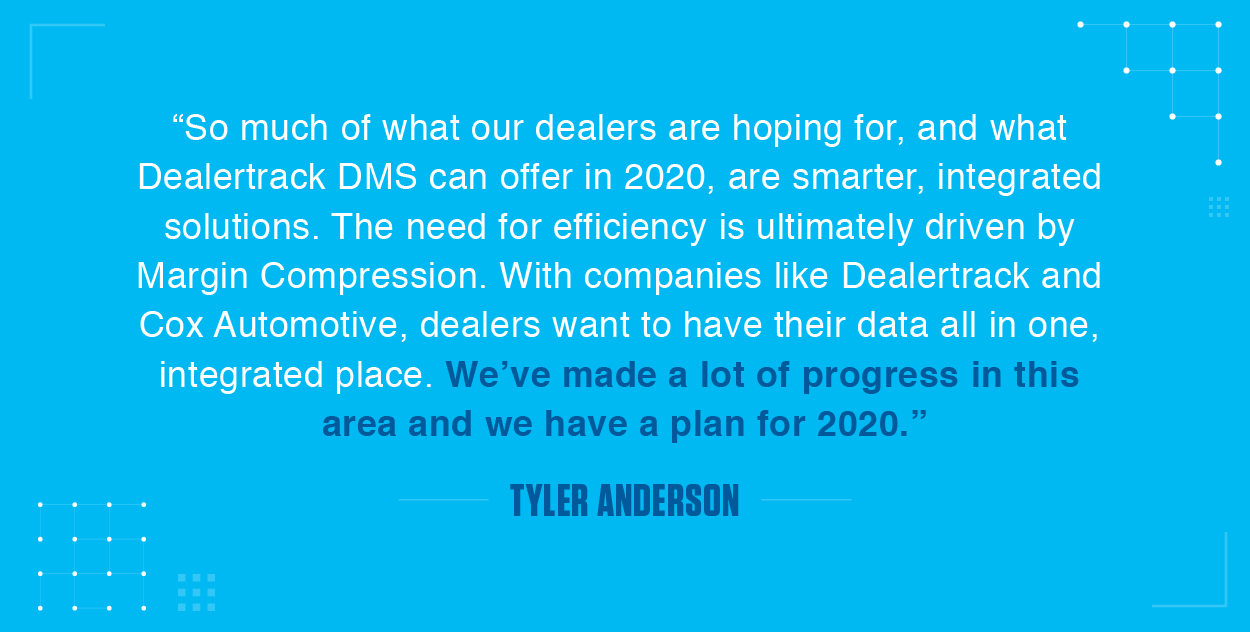 Dealertrack DMS is taking real-time feedback from our users and rolling out big, big changes in 2020. Beginning in February at the National Automotive Dealers Association Show (NADA), dealers will get a first-hand look at our partnership with Hireology, the HR experts. This new end-to-end integration, powered by Netchex, offers a comprehensive payroll, compliance, and HR solution.
A 2020 Vision: Smarter, Safer Managed Network Services, powered by Proton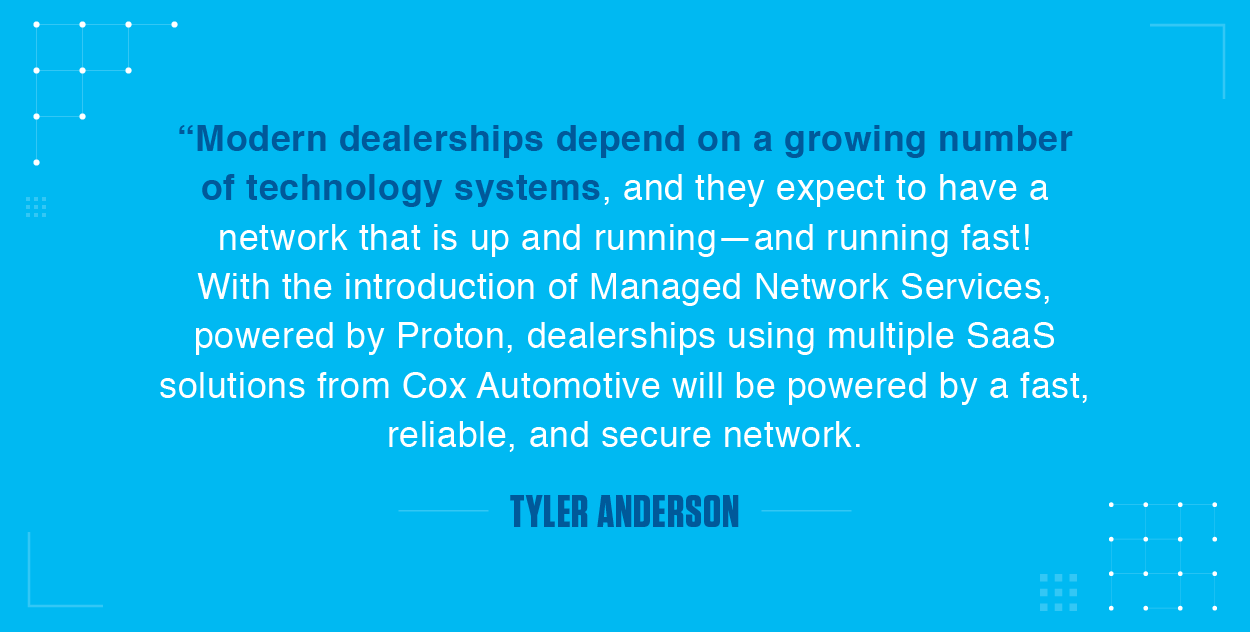 High-tech dealerships need more reliability, secure and safe infrastructure, and reliable support. With the introduction of Managed Network Services, powered by Proton, dealers will have top-of-the-line IT support at-the-ready.
What is your Vision for NADA 2020?